Samten Gyatso in Zangdok Palri
Dear friends near and far
As always, I hope this message finds you well, healthy and happy. For this Guru Rinpoché day, I would like to share the account of a visionary journey to Zangdok Palri undertaken by one of our own lineage masters, Tsikey Chokling Rinpoché, reincarnation of Chokgyur Lingpa himself.
My grandfather and guru Tulku Urgyen Rinpoché told this story in his memoirs, Blazing Splendor:
Tsikey Chokling told me many stories in his own down-to-earth style-no exaggerations, just the plain facts.

Apparently, he had many visions as he told me several stories from his visit to Padmasambhava's pure land, where he even met the Lotus-Born master in person.

Once when we went for a picnic by the river, he told me, 'They say Samten Gyatso is an emanation of Four-Armed Mahakala, and I think that is quite apt.'

'Why do you say that?' I asked.

Then he told me about a vision in which he visited the Glorious Copper-Colored Mountain, the pure land of Padmasambhava; he even described the layout of the outer and inner walls. In each of the four directions of the central palace, there was a stupa and one of them contained an amazing stone with a naturally formed mandala depicting the forty-two peaceful deities carved on its surface. Anyone entering the Glorious Copper-Colored Mountain had to walk through the base of this stupa, hence purifying their cognitive obscurations.

As Tsikey Chokling approached the stupa, he came to the boulder with the imprints of Padmasambhava's hands and feet. As he was leaving, he noticed that to the right of the stupa there was a cave in the face of the mountain and he asked the gatekeeper whose cave it was.

'This is the cave of Four-Armed Mahakala,' the gatekeeper replied.

'I must meet him,' Tsikey Chokling said, but he was told that Mahakala wasn't there, though his consort Düsolma was. In the cave he saw Düsolma, the female guardian of the teachings; beside her was a vacant lotus seat.

When Tsikey Chokling looked down at the lotus seat, he saw Samten Gyatso's knife lying there. Throughout his life, Samten Gyatso carried this particular knife. Since he was a vegetarian, it wasn't the normal dagger Khampas wear to cut up meat, but a small knife he always kept on his belt.

'Hey!' Tsikey Chokling exclaimed. 'What's Samten Gyatso's knife doing here?'

'Why don't you just look down and see?' Düsolma replied.

As Tsikey Chokling turned around and looked down upon our world—which he could do since this was a vision—he zoomed in on Kham and saw Samten Gyatso's shining bald head there in his monastery.

'The Four-Armed Mahakala is right down there,' Düsolma continued. 'Can't you see him? Don't you know who he is?'

Tsikey Chokling scanned throughout the entire region of Tsikey and the rest of eastern Tibet. Finally he said, 'I don't see any Mahakala, only Samten Gyatso, Chokgyur Lingpa's grandnephew.'

'That's him,' Düsolma said. 'Don't you know that knife is Mahakala's curved cleaver?'

Tsikey Chokling thought to himself, 'Now I know why he always carries that little knife.'

Tulku Urgyen Rinpoché, Blazing Splendor, p.206
May we always recall the fortune we have of being connected to an authentic lineage, and aspire to meet with such precious masters again and again throughout all our lifetimes.
Sarva Mangalam,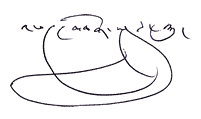 Phakchok Rinpoche
Translations
简体中文
繁體中文
Français
Deutsch
Bahasa Indonesia
नेपाली
Português
Русский
Español
ภาษาไทย
Українська
Việt Ngữ
---
简体中文
于铜色吉祥山的桑天嘉措
亲爱的朋友
一如继往,我希望收到此讯息的您依然健康、快乐。这次的莲师日,我想和大家分享我们传承的大师–秋吉林巴的转世化身,慈克秋林仁波切亲见铜色吉祥山的净相经验。
我的祖父兼上师,祖古乌金仁波切在其回忆录《大成就者之歌》(Blazing Splendor,英文版第206页)中讲述了这个故事:
"慈克秋林(Tsikey Chokling)以其一贯务实的作风,没有任何夸饰,仅单纯陈述事实,对我讲述了许多故事。
他说了很多关于莲师刹土的故事,很显然他对该净土有许多亲身经验,甚至还在那里亲见了莲师本人。
有一次我们在河边野餐时,他对我说:『人们说桑天嘉措(Samten Gyatso)是四臂大黑天玛哈嘎拉的化现,我认为非常贴切。』
『怎么说?』我问。
于是,他告诉我一段有关他亲访莲师净土–铜色吉祥山的净相经验。细节之钜细弥遗,连宫殿内外墙的布局都说明得一清二楚,他说在中央正殿的东南西北四个方位上都有一座佛塔,其中一座佛塔中有一块不可思议的自生石,其上显现有四十二位寂静尊的坛城,而任何欲进入铜色吉祥山的人都必须先通过这座佛塔的基部,从而净化他们的所知障。
当慈克秋林来到这座佛塔时,他先来到有着莲师手印与足印的岩石前,正当他准备离开之际,他注意到佛塔的右手边,即山的正面有一个岩穴,便开口问守门人说这是谁的岩穴。
守门人答:『是四臂玛哈嘎拉的岩穴。』
慈克秋林回:『我得见见他。』然而他被告知,目前玛哈嘎拉不在洞穴里,不过佛母杜松玛(译注:玛哈嘎哩)在里面。慈克秋林在岩穴里见到了女性护法杜松玛,而在她的身边有个空着的莲花座。
当慈克秋林低头望向莲花座时,他看到了桑天嘉措的刀躺在那里,这把刀子桑天嘉措终其一生都带在身上。因为他是茹素的人,所以这把刀不像一般康巴人拿来切肉的匕首,而是一把他经常系在腰间皮带上的小刀。
『嘿!』慈克秋林喊道。『桑天嘉措的刀怎么会在这里?』
『你何不往下看看呢?』杜松玛回答。
慈克秋林转身,低头往下看着我们的世界(他可以这样做,因为这是在净观中)。此时在其眼前出现的是康区,并且他在寺院里看到了桑天嘉措闪得发亮的光头。
『四臂玛哈嘎拉就在那儿。』杜松玛继续说:『你没看到吗?你认不出来吗?』
慈克秋林的目光扫过整个慈克地区和整个东藏。最后,他回答:『我没有看到玛哈嘎拉,就只有看到秋吉林巴的外孙桑天嘉措。』
『就是他,』杜松玛说:『难道你不知道那把刀是玛哈嘎拉的弯刀吗?』
慈克秋林喃喃自语道:『我现在终于知道他为何总是带着那把刀子了。』"
愿我们能永远记得能与真实传承连结是多么富有的一件事,并且能心生渴望能在此生中一再亲见如此珍贵的大师。
---
繁體中文
於銅色吉祥山的桑天嘉措
親愛的朋友
一如繼往,我希望收到此訊息的您依然健康、快樂。這次的蓮師日,我想和大家分享我們傳承的大師–秋吉林巴的轉世化身,慈克秋林仁波切親見銅色吉祥山的淨相經驗。
我的祖父兼上師,祖古烏金仁波切在其回憶錄《大成就者之歌》(Blazing Splendor,英文版第206頁)中講述了這個故事:
「慈克秋林(Tsikey Chokling)以其一貫務實的作風,沒有任何誇飾,僅單純陳述事實,對我講述了許多故事。
他說了很多關於蓮師剎土的故事,很顯然他對該淨土有許多親身經驗,甚至還在那裡親見了蓮師本人。
有一次我們在河邊野餐時,他對我說:『人們說桑天嘉措(Samten Gyatso)是四臂大黑天瑪哈嘎拉的化現,我認為非常貼切。』
『怎麼說?』我問。
於是,他告訴我一段有關他親訪蓮師淨土–銅色吉祥山的淨相經驗。細節之鉅細彌遺,連宮殿內外牆的佈局都說明得一清二楚,他說在中央正殿的東南西北四個方位上都有一座佛塔,其中一座佛塔中有一塊不可思議的自生石,其上顯現有四十二位寂靜尊的壇城,而任何欲進入銅色吉祥山的人都必須先通過這座佛塔的基部,從而淨化他們的所知障。
當慈克秋林來到這座佛塔時,他先來到有著蓮師手印與足印的岩石前,正當他準備離開之際,他注意到佛塔的右手邊,即山的正面有一個岩穴,便開口問守門人說這是誰的岩穴。
守門人答:『是四臂瑪哈嘎拉的岩穴。』
慈克秋林回:『我得見見他。』然而他被告知,目前瑪哈嘎拉不在洞穴裡,不過佛母杜松瑪(譯註:瑪哈嘎哩)在裡面。慈克秋林在岩穴裡見到了女性護法杜松瑪,而在她的身邊有個空著的蓮花座。
當慈克秋林低頭望向蓮花座時,他看到了桑天嘉措的刀躺在那裡,這把刀子桑天嘉措終其一生都帶在身上。因為他是茹素的人,所以這把刀不像一般康巴人拿來切肉的匕首,而是一把他經常繫在腰間皮帶上的小刀。
『嘿!』慈克秋林喊道。『桑天嘉措的刀怎麼會在這裡?』
『你何不往下看看呢?』杜松瑪回答。
慈克秋林轉身,低頭往下看著我們的世界(他可以這樣做,因為這是在淨觀中)。此時在其眼前出現的是康區,並且他在寺院裡看到了桑天嘉措閃得發亮的光頭。
『四臂瑪哈嘎拉就在那兒。』杜松瑪繼續說:『你沒看到嗎?你認不出來嗎?』
慈克秋林的目光掃過整個慈克地區和整個東藏。最後,他回答:『我沒有看到瑪哈嘎拉,就只有看到秋吉林巴的外孫桑天嘉措。』
『就是他,』杜松瑪說:『難道你不知道那把刀是瑪哈嘎拉的彎刀嗎?』
慈克秋林喃喃自語道:『我現在終於知道他為何總是帶著那把刀子了。』」
願我們能永遠記得能與真實傳承連結是多麼富有的一件事,並且能心生渴望能在此生中一再親見如此珍貴的大師。
---
Français
Samten Gyatso à Zangdok Palri
Chers amis de près et de loin
Comme d'habitude , j'espère que ce message vous trouve en bonne santé et heureux . Pour ce jour de Guru Rimpoche, j'aimerais partager avec vous le récit d'un voyage visionnaire à Zangdok Palri entrepris par l'un des maitres de notre propre lignée, Tsikey Chokling Rimpoche, réincarnation de Chokgyur Lingpa lui-même.
Mon grand-père et guru Tulku Urgyen Rinpoché raconta cette histoire dans ses mémoires, Blazing Splendor (p.206):
"Tsikey Chokling me raconta plein d'histoires avec son style les pieds sur terre, sans exagérations, juste les faits directs.

Apparemment, il eut de nombreuses visions car il me raconta plusieurs histoires de sa visite à la terre pure de Padmasambhava, où il rencontra même le Maitre né du Lotus en personne.

Un jour alors que nous nous promenions pour un picnic près de la rivière, il me dit : 'Ils disent que Samten Gyatso est une émanation de Mahakala à quatre bras, et je pense que c'est tout à fait correct.'

"Pourquoi dites-vous cela ?" lui ai-je demandé.

Alors, il me conta une vision dans laquelle il visita la montagne Couleur-de-cuivre, la terre pure de Padmasambhava ; il décrivit même le revêtement des murs extérieurs et des murs intérieurs. Dans chacune des quatre directions du palais central, il y avait un stupa et l'un d'entre eux contenait une pierre étonnante avec un mandala naturellement formé représentant les quarante-deux déités paisibles sculptées sur sa surface. Quiconque pénétrant la montagne couleur-de-cuivre, devait traverser la base de ce stupa, purifiant ainsi ses obscurations cognitives.
Alors que Tsikey Chokling s'approchait du stupa, il arriva au rocher où il y avait les empreintes de mains et de pieds de Padmasambhava. Alors qu'il partait, il remarqua qu'à la droite du stupa il y avait une grotte sur la paroi de la montagne et il demanda au gardien de quelle grotte il s'agissait.
' C'est la grotte de Mahakala à quatre bras ' répondit le gardien.
'Je dois le rencontrer,' Tsikey Chokling dit, mais on lui dit que Mahakala n'y était pas, par contre sa parèdre Düsolma y était. Dans la grotte, il vit Düsolma la gardienne féminine des enseignements ; à côté d'elle, il y avait un trône en lotus de vacant.
Quand Tsikey Chokling regarda le siège de lotus, il vit le couteau de Samten Gyatso posé là. Toute sa vie, Samten Gyatso transportait ce couteau particulier. Depuis qu'il était végétarien, ce n'était plus la dague que les Khampas avaient pour couper leur viande mais un petit couteau qu'il transportait toujours dans sa ceinture.
'Hey !' Tsikey Chokling s'exclama. 'Que fait le couteau de Samten Gyatso ici ?'
'Pourquoi ne te penches tu pas pour voir ?' Düsolma répliqua.
Comme Tsikey Chokling se retourna et se pencha pour regarder notre monde – ce qu'il put faire car c'était une vision – il zooma sur le Kham et vit le crâne chauve brillant de Samten Gyatso dans son monastère.
' Mahakala aux quatre bras est juste là en bas,' continua Düsolma. ' Tu ne peux pas le voir ? Ne sais-tu pas qui il est ?'
Tsikey Chokling scanna l'entière région de Tsikey et le reste du Tibet de l'est. Finalement il dit : je ne vois aucun Mahakala, seulement Samten Gyatso, le petit neveu de Chokgyur Lingpa."
" C'est lui ", Düsolma répondit. " Ne sais-tu pas que le couteau est le couperet courbe de Mahakala ?"

Tsikey Chokling pensa en lui-même, " Maintenant je sais pourquoi il porte toujours ce couteau avec lui.'"
Puissions-nous toujours nous souvenir de la grande fortune d'être en connexion à une lignée authentique, et aspirer à rencontrer de tels Maitres si précieux encore et encore, à travers toutes nos vies successives.
Sarva Mangalam,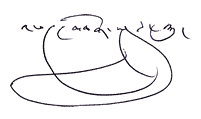 Kyabgön Phakchok Rinpoche
---
Deutsch
Samten Gyatso in Zangdok Palri
Liebe Freunde nah und fern,
Wie immer hoffe ich, dass diese Botschaft euch gesund und glücklich findet. Für diesen Guru Rinpoche-Tag möchte ich den Bericht über eine visionäre Reise nach Zangdok Palri teilen, die von einem unserer eigenen Linienmeister unternommen wurde, Tsikey Chokling Rinpoché, der Reinkarnation von Chokgyur Lingpa selbst. Mein Großvater und Guru Tulku Urgyen Rinpoché erzählt diese Geschichte in seinen Lebenserinnerungen "Blazing Splendor" (S.206):
"Tsikey Chokling hat mir viele Geschichten in seinem eigenen bodenständigen Stil erzählt – keine Übertreibungen, nur die einfachen Fakten. Offenbar hatte er viele Visionen, als er mir einige Geschichten von seinem Besuch in Padmasambhavas reinem Land erzählte, wo er sogar den Lotosgeborenen Meister persönlich traf. Einmal, als wir am Fluss ein Picknick machten, sagte er zu mir: "Es wird gesagt, Samten Gyatso sei eine Emanation des vierarmigen Mahakala und ich denke, das stimmt."
"Warum sagst du das?", fragte ich.
Dann erzählte er mir von einer Vision, in der er den herrlichen kupferfarbenen Berg besuchte, das reine Land Padmasambhavas; er beschrieb sogar die Anordnung der Außen- und Innenwände. In jeder der vier Richtungen des zentralen Palastes befand sich eine Stupa und eine von ihnen enthielt einen erstaunlichen Stein mit einem natürlich geformten Mandala, das die zweiundvierzig friedvollen Gottheiten darstellte, die auf seiner Oberfläche herausgearbeitet waren. Jeder, der den kupferfarbenen Berg betrat, musste unter dem Sockel der Stupa durchlaufen, um seine kognitiven Verdunkelungen zu reinigen.
Als Tsikey Chokling sich der Stupa näherte, kam er zu einem Felsbrocken mit den Abdrücken von Padmasambhavas Händen und Füßen. Als er ging, bemerkte er, dass sich rechts der Stupa eine Höhle vor dem Berg befand und er fragte den Pförtner, um welche Höhle es sich handelte. "Dies ist die Höhle des vierarmigen Mahakala", antwortete der Torhüter. "Ich muss ihn treffen", sagte Tsikey Chokling, aber ihm wurde gesagt, dass Mahakala nicht da war, seine Gemahlin Düsolma jedoch schon. In der Höhle sah er Düsolma, die Hüterin der Lehren; neben ihr war ein leerer Lotussitz. Als Tsikey Chokling auf den Lotussitz herabblickte, sah er Samten Gyatsos Messer dort liegen. Samten Gyatso trug sein ganzes Leben lang dieses besondere Messer mit sich. Da er Vegetarier war, war es nicht der normale Dolch, den Khampas zum Zerschneiden von Fleisch hatten, sondern ein kleines Messer, das er immer am Gürtel trug.
"Hey!", rief Tsikey Chokling aus. "Was macht Samten Gyatsos Messer hier?"
"Warum schaust du nicht einfach nach unten und siehst nach?", antwortete Düsolma.
Als Tsikey Chokling sich umdrehte und auf unsere Welt herabblickte – was er konnte, da dies eine Vision war -, blickte er auf Kham und sah dort in seinem Kloster Samten Gyatsos glänzenden Glatzkopf. "Der vierarmige Mahakala ist genau dort unten", fuhr Düsolma fort. "Kannst du ihn nicht sehen? Weißt du nicht, wer er ist?" Tsikey Chokling blickte über die gesamte Region Tsikey und den Rest Osttibets. Schließlich sagte er: "Ich sehe keinen Mahakala, nur Samten Gyatso, den Großneffen von Chokgyur Lingpa." "Das ist er", sagte Düsolma. "Weißt du nicht, dass das Messer Mahakalas gebogenes Hackmesser ist?" Tsikey Chokling dachte sich: "Jetzt weiß ich, warum er immer dieses kleine Messer trägt."
Mögen wir uns immer an das Glück erinnern, mit einer authentischen Linie verbunden zu sein und danach streben, in all unseren Leben immer wieder solch kostbare Meister zu treffen.
Sarva Mangalam,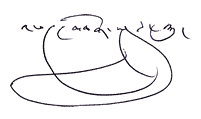 Kyabgön Phakchok Rinpoche
---
Bahasa Indonesia
Samten Gyatso di Zangdok Palri
Teman-teman sekalian dekat maupun jauh,
Seperti biasanya, saya harap pesan ini sampai pada kalian yang sedang berada pada kondisi baik, sehat dan berbahagia. Untuk hari Guru Rinpoche kali ini, saya ingin berbagi catatan tentang perjalanan penglihatan/visioner ke Zangdok Palri yang dialami oleh salah satu dari guru silsilah kita sendiri, Tsikey Chokling Rinpoché, reinkarnasi dari Chokgyur Lingpa sendiri.
Kakek dan guru saya, Tulku Urgyen Rinpoché menceritakan kisah ini di dalam buku kenangan beliau, Blazing Splendor (p.206):
"Tsikey Chokling menceritakan banyak kisah dengan gaya penuturan beliau sendiri yang rendah hati dan tanpa dibuat-buat, hanya benar-benar berdasarkan fakta secara murni.
Ternyata, beliau mendapatkan banyak visi ketika beliau menceritakan kepada saya beberapa kisah dari kunjungan beliau ke tanah suci Padmasambhava, dimana beliau bahkan bertemu dengan Guru Yang Dilahirkan dari Bunga Teratai secara pribadi.
Pada suatu hari ketika kami bepergian untuk piknik di tepi sungai, disana beliau berkata kepada saya, 'Mereka berkata Samten Gyatso itu adalah emanasi dari Mahakala Berlengan Empat, dan saya pikir hal itu cukup tepat.'
'Mengapa anda berpendapat demikian?' saya bertanya.
Kemudian beliau menceritakan kepada saya tentang sebuah visi dimana di dalamnya beliau mengunjungi Gunung Berwarna Tembaga yang Mengagumkan, tanah suci dari Padmasambhava; beliau bahkan menjelaskan tata letak dari tembok bagian luar dan bagian dalamnya. Di setiap dari empat arah istana tengah, terdapat sebuah stupa dan di dalam dari salah satunya terdapat sebongkah batu mengagumkan yang di permukaannya terdapat pahatan yang terbentuk secara alamiah berupa mandala yang menggambarkan empat puluh dua deity berpenampilan damai. Siapapun yang memasuki Gunung Berwarna Tembaga yang Mengagumkan harus berjalan melalui dasar dari stupa ini, dan dengan demikian akan memurnikan noda batin kognitif mereka.
Ketika Tsikey Chokling mendekati stupa ini, beliau melihat sebuah batu besar yang memiliki jejak dari telapak tangan dan kaki Padmasambhava. Ketika beliau akan beranjak pergi, beliau menyadari bahwa di sebelah kanan dari stupa tersebut terdapat sebuah gua di bagian depan dari gunung dan beliau bertanya kepada penjaga gerbang gua milik siapakah itu.
'Ini adalah gua dari Mahakala Berlengan Empat,' jawab sang penjaga gerbang.
'Saya harus bertemu dengannya,' ujar Tsikey Chokling, namun beliau diberitahu bahwa Mahakala pada saat itu sedang tidak berada disana, meski demikian pasangannya Düsolma ada disana. Di dalam gua beliau bertemu dengan Düsolma, penjaga wanita dari ajaran; dan disampingnya ada sebuah tempat duduk teratai yang kosong.
Ketika Tsikey Chokling melihat kedalam tempat duduk teratai tersebut, beliau melihat ada pisau milik Samten Gyatso yang tergeletak disana. Di sepanjang kehidupannya, Samten Gyatso selalu membawa pisau seperti ini. Karena ia adalah seorang vegetarian, ini bukanlah sebuah pisau Khampa biasanya yang dibawa untuk memotong daging, namun sebuah pisau kecil yang selalu ia simpan di dalam ikat pinggangnya.
'Hey!' Tsikey Chokling berseru. 'Mengapa pisau Samten Gyatso ada disini?'
'Mengapa engkau tidak lihat saja ke bawah dan mengeceknya?' jawab Düsolma.
Ketika Tsikey Chokling berputar dan melihat kebawah ke dunia kita— beliau bisa melakukan ini karena ini adalah sebuah visi/penglihatan— beliau memusatkan penglihatan ke arah Kham dan melihat kepala Samten Gyatso yang botak bersinar terang disana, di dalam biaranya.
'Mahakala Berlengan Empat ada dibawah sana,' lanjut Düsolma. 'Tidakkah bisa engkau lihat? Tidak tahukah engkau siapakah dia?'
Tsikey Chokling memeriksa keseluruhan wilayah Tsikey dan semua bagian dari Tibet timur. Pada akhirnya beliau berkata, 'Saya tidak melihat Mahakala apapun, hanyalah Samten Gyatso, cucu keponakan dari Chokgyur Lingpa.'
'Itulah dia,' ujar Düsolma. 'Tidak tahukah engkau bahwa pisau itu adalah pisau kecil melengkung milik Mahakala?'
Tsikey Chokling berkata pada dirinya sendiri, 'Sekarang barulah saya tahu mengapa ia selalu membawa-bawa pisau kecil itu.'"
Semoga kita selalu mengingat betapa beruntungnya kita telah terhubung dengan silisilah otentik, dan beraspirasi untuk bertemu dengan guru besar yang begitu berharga seperti ini lagi dan lagi di sepanjang semua masa kehidupan kita.
Sarva Mangalam,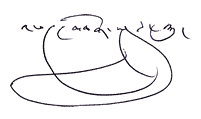 Kyabgön Phakchok Rinpoche
---
नेपाली
साङ्दोक पाल रिमा साम्तेन ग्यात्छो
नजिक र टाढा रहेका प्यारा साथिहरु,
संधै जस्तै आज पनि आशा छ कि यो सन्देशले तपाईंलाई सुखी, खुसी र स्वस्थ पाएको छ। यो महिनाको गुरु रिन्पोछे दिनको लागि म हाम्रै परम्परा गुरु, छोग्युर लिङ्गपाको अवतार, छिके छोक्लिङ्ग रिन्पोछेको दार्शनिक यात्राको छोटो कथा भन्न जाँदैछु।
मेरो हजुरबुबा टुल्कु ओर्ग्येन् रिन्पोछेले यो कथा आफ्नो संस्मरण 'वलेजिङ स्प्लेन्डर' (पाना २०६)मा बताउनु भएको छ:
"छिके छोक्लिङ्गले मलाई वहांको आफ्नै सीधा र सरल शैलीमा थुप्रै कथाहरू सुनाउनु भयो।
वास्तवमै, पद्मसम्भवको शुद्ध क्षेत्रमा धेरै पटक दार्शनिक यात्रा गर्नुभएका वहाँले आफ्नो दार्शनिक यात्राको अनुभव मलाई सुनाउनु हुन्थ्यो जहाँ उहाँले पद्मसम्भव स्वयंलाई पनि भेट्नुभएको थियो।
एकचोटि जब हामी नदी किनारमा वनभोजका लागि गएका थियौं, उहाँले मलाई भन्नुभयो, 'मान्छेहरू साम्तेन ग्यात्छो चतुर्भुज महाँकाल को अवतार भन्छन् र मलाई यो भनाइ उचित लाग्छ।'
'किन उचित लाग्यो तपाईंलाई?' मैले सोधें
तब वहाँले पद्मसम्भव को शुद्ध क्षेत्र, श्रीयुक्त ताम्र वर्ण पर्वतमा आफ्नो दार्शनिक यात्रा सुनाउनु भयो। उहाँले त्यहाँको नक्शा, भित्री र बाहिरी पर्खालको पनि वर्णन गर्नुभयो। मुख्य कुटाँगारको चारैतिर स्तुपा थियो र एउटामा अच्चम्मको पत्थर थियो जसमा स्वयं उत्पन्न बयालीस शान्त देवताको मण्डल सतहमा कुँदिएको देखिन सक्थ्यो। श्रीयुक्त ताम्र वर्ण पर्वतमा प्रवेश गर्ने जोसुकै यस स्तूपको पीदबाट हिंडेर जानुपर्थ्यो, जसले गर्दा ज्ञय आवरण सोधन् हुन्छन्।
जब छिके छोक्लिङ्ग स्तूपको नजिक पुग्नु भयो, उहाँले पद्मसम्भवको हात र पैतालाको छाप भएको ठूलो खिएको ढुङ्गा भएको ठाउँमा पुग्नु भयो। त्यहांबाट फर्किन लाग्दा उहाँले स्तूपको दायाँ पट्टीको पहाडको मुखैमा गुफा रहेको चाल पाउनु भयो र द्वारपाल लाई त्यो गुफा कसको हो भनी सोध्नु भयो ।
' यो गुफा चतुर्भुज महाँकालको हो।' द्वारपालले उत्तर दिए।
'मैले उहाँलाई भेट्नै पर्छ' छिके छोक्लिङ्गले भन्नु भयो, तर महाँकाल त्यहाँ नभएको र उहाँको स्त्री दुइसोल्मा मात्र रहेको बताइयो। गुफा भित्र उहाँले दुइसोल्मा जो महिला धर्मपाल पनि हुनुहुन्छ, वहांलाई देख्नु भयो र वहाँको छेउमा खाली पद्मासन रहेको देख्नुभयो।
जब छिके छोक्लिङ्गले पद्माशनमा हेर्नुभयो, वहाँले साम्तेन ग्यात्छोको चक्कु त्यहाँ परिरहेको देख्नु भयो। साम्तेन ग्यात्छोले आफ्नो जीवनभर यो चक्कु भिर्नु हुन्थ्यो। उहाँ शाकाहारी हुनुहुनथ्यो, त्यसैले पनि यो चक्कु खाम्पा (खाम मा बसोबास गर्ने) हरुको साधारण मासु काट्ने प्रयोग हुने चक्कु होइन, तर त्यो सानो चक्कु उहाँले सधैं आफ्नो कम्मर पेटीमा भीर्नु हुन्थ्यो।
'अहो' छिके छोक्लिङ्ग झस्किनुभयो। 'साम्तेन ग्यात्छोको चक्कु यहाँ के गर्दै छ है?'
'तल हेरे भइगो नि?' दुइसोल्माले प्रतिउत्तर दिनुभयो।
जब चेकि छोक्लिङ्गले तल संसारमा हेर्नुभयो— जुन दार्शनिक यात्रा भएकोले सम्भव थियो — खाम क्षेत्रमा नियालेर हेर्नु हुँदा आफ्नो गुम्बामा साम्तेन ग्यात्छोको टिलिक्क टल्केको तालुखुईले देख्नुभयो।
'चतुर्भुज महाँकाल त्यहीँ तल हुनुहुन्छ' दुइसोल्माले थप्नु भयो। 'के तिमीले देखेनौ? उहाँ को हो भनेर चिनेनौं?'
छिके छोक्लिङ्गले पुरै छिके क्षेत्र र बाँकी पूर्व तिब्बेत सबै राम्ररी नियाल्नु भयो र भन्नु भयो 'खोइ त मैले महाँकाल देखिन्, मात्र चोकग्युर लिङ्गपा को नाति साम्तेन ग्यात्छो देखें।'
'उहाँ नै त हो नि,' दुइसोल्माले भन्नु भयो। 'के तिमीलाई त्यो चक्कु महाँकालको घुमाउरो चक्कु हो भनी थाहा छैन?'
छिके छोक्लिङ्गले आफैलाई सम्झाउनुभयो 'वहांले सधै त्यो सानो चक्कु किन बोक्नु हुँदोरहेछ भनेर अब बल्ल थाहा पाएँ!'
हामी सबैले यस्तो आधिकारिक परम्परासँग सम्बन्धित हुन पाएकोमा आफ्नो अहो भाग्य सम्झी फेरि फेरि जन्म-जन्मान्तरसम्म उहाँहरू जस्तो अमूल्य गुरु रत्नलाई भेट्न सकौँ भनि आशिका गरौँ।
सर्व मङ्गलम,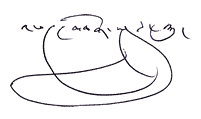 क्याब्गोन् फाग्छोग् रिम्पोछे
---
Português
Samten Gyatso visita o Zangdok Palri
Caros amigos próximos e distantes,
Como de costume, espero que esta mensagem os encontre bem, saudáveis e felizes. Neste dia de Guru Rinpoché gostaria de compartilhar o relato da jornada visionária ao Zangdok Palri de um dos mestres de nossa própria linhagem, Tsikey Chokling Rinpoché, reencarnação de Chokgyur Lingpa.
Meu avô e guru Tulku Urgyen Rinpoché conta esta estória em sua autobiografia, Blazing Splendor (p.206):
" Tsikey Chokling me contou várias estórias no seu estilo realista e sem exageros, relatando apenas os fatos.
Aparentemente ele teve uma série de visões, uma vez que me contou várias estórias de visitas à terra pura de Padmasambhava, onde ele conheceu o mestre Nascido-do-Lótus em pessoa.
Certa vez, durante um piquenique à beira de um rio, ele me disse: 'Dizem que Samten Gyatso é uma emanação do Mahakala-de-Quatro-Braços e creio que seja o caso.'
'Por que o Senhor acha que seja o caso?' Perguntei.
Ele então me contou de uma visão na qual visitara a Gloriosa Montanha-Cor-de-Cobre, a terra pura de Padmasambhava; ele descreveu até mesmo a configuração dos muros exteriores e interiores. Em cada uma das quatro direções do palácio central havia uma estupa, em uma delas havia uma pedra indescritível com uma mandala naturalmente surgida apresentando as quarenta e duas divindades pacíficas esculpidas em sua superfície. Qualquer um que ingresse na Gloriosa Montanha-Cor-de-Cobre cruza a base dessa estupa, assim purificando suas obscuridades cognitivas.
Ao se aproximar da estupa, Tsikey Chokling chegou até uma rocha com as impressões das mãos e pés de Padmasambhava. Conforme partia, percebeu que à direita da estupa havia uma caverna escavada no lado da montanha e perguntou ao Guardião dos Portões a quem pertencia tal caverna.
'Esta é a caverna do Mahakala-de-Quatro-Braços' respondeu o Guardião.
'Preciso conhecê-lo' disse Tsikey Chokling, ao que o Guardião respondeu que Mahakala não estava, embora sua consorte Düsolma lá estivesse. Chegando à caverna ele viu Düsolma, a guardiã dos ensinamentos; ao seu lado havia um assento de lótus vazio.
Quando Tsikey Chokling olhou para o assento de lótus, lá estava a faca de Samten Gyatso. Ao longo de toda a vida Samten Gyatso carregara uma faca especial; ele sendo vegetariano, não se tratava da adaga comum que os Khampas carregam para cortar carne, era uma faca pequena que ele mantinha sempre à cintura.
'Ei!' Exclamou Tsikey Chokling – 'O que a faca de Samten Gyatso está fazendo aqui?'
'Olhe lá para baixo e veja você mesmo' Disse Düsolma.
Conforme Tsikey Chokling se virou e olhou para o nosso mundo – o que lhe era possível no estado visionário – ele focalizou em Kham e enxergou a careca reluzente de Samten Gyatso lá em seu monastério.
'O Mahakala-de-Quatro-Braços está lá embaixo' disse Düsolma. 'Não o vês?' 'Não sabes quem ele seja?'
Tsikey Chokling percorreu a região de Kham inteira assim como todo o restante do Tibete oriental. Por fim disse: 'Não estou vendo Mahakala nenhum, só vejo Samten Gyatso, sobrinho-neto de Chokgyur Lingpa.'
'Pois então.' disse Düsolma. 'Não sabes que essa é a faca curva de Mahakala?'
Tsikey Chokling pensou: 'Então é por isso que ele sempre carrega consigo aquela faquinha.'"
Que sempre nos recordemos da sorte que é termos esta conexão com uma linhagem autêntica e que aspiremos nos encontrar sempre, vida após vida, com tão preciosos mestres.
Sarva mangalam,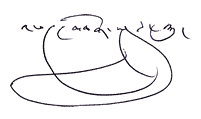 Kyabgön Phakchok Rinpoche
---
Русский
Самтен Гьямцо на Загдок Палри
Дорогие друзья, все кто близко и кто далеко!
Как и всегда, надеюсь, что у вас всё хорошо, вы здоровы и счастливы. В этот день Гуру Ринпоче хочу поделиться с вами историей о путешествии на Зангдок Палри, которое совершил в чистом ви́дении один из Мастеров нашей традиции передачи — Цикей Чоклинг Ринпоче, реинкарнация самого Чокгьюра Лингпы.
Мой дедушка и гуру Тулку Ургьен Ринпоче рассказал эту историю в своих мемуарах «Блистательное Величие» (с.206 английского издания Blazing Splendor ):
«Цикей Чоклинг поведал мне множество историй в присущем ему непосредственном стиле, без каких-либо преувеличений — только факты.
Похоже, у него было много ви́дений, поскольку он поделился со мной несколькими историями о том, как посещал чистую землю Падмасамбхавы, и даже встречался там с самим Лотосорождённым.
Как-то раз на пикнике у реки он сказал мне:
— Поговаривают, что Самтен Гьямцо — эманация Четырёхрукого Махакалы, и похоже, небезосновательно.
— Почему ты так считаешь? — спросил я.
Тогда он рассказал мне о ви́дении, в котором он отправился на Славную Гору Цвета Меди — чистую землю Падмасамбхавы. Он даже описал, как там расположены внешние и внутренние стены. В каждом из четырёх направлений центрального дворца была ступа, и на одной из них был удивительный камень с естественно сформированной мандалой; на её поверхности были выгравированы изображения сорока двух мирных божеств. Каждый, кто попадал на Славную Медноцветную Гору, должен был пройти через основание этой ступы, тем самым очищая свои когнитивные омрачения.
Приблизившись к ступе, Цикей Чоклинг подошёл к валуну с отпечатками ладоней и стоп Падмасамбхавы. На обратном пути он заметил, что по правую сторону от ступы на склоне горы была пещера, и спросил у стража ворот, чья это пещера.
— Это пещера Четырёхрукого Махакалы, — ответил стражник.
— Я должен встретиться с ним, — сказал Цикей Чоклинг, но ему сказали, что Махакалы там нет, но есть его супруга Дусолма. В пещере он увидел Дусолму — защитницу учений, а рядом с ней пустовал лотосный трон.
Присмотревшись к этому трону, Цикей Чоклинг заметил, что там лежит нож Самтена Гьямцо. Всю жизнь Самтен Гьямцо носил с собой именно этот нож. Поскольку он был вегетарианцем, это был не обычный нож, который кхампы носят для нарезки мяса, а маленький ножик; он всегда носил его на поясе.
— Эй! — воскликнул Цикей Чоклинг. — Что это здесь делает нож Самтена Гьямцо?
— А ты посмотри вниз и увидишь, — ответила Дусолма.
Когда Цикей Чоклинг обернулся и посмотрел вниз на наш мир (а он мог это сделать, поскольку это было ви́дение), он присмотрелся к Кхаму и увидел, как там в монастыре сверкает лысина Самтена Гьямцо.
— Четырёхрукий Махакала вон там внизу, — сказала Дусолма. — Неужели ты его не видишь? Разве не знаешь, кто он?
Цикей Чоклинг пристально просмотрел весь район Цикей и весь остальной восточный Тибет, и наконец сказал:
— Не вижу никакого Махакалы, только Самтена Гьямцо — внучатого племянника Чокгьюра Лингпы.
— Так это он и есть, — ответила Дусолма. — Разве ты не знаешь, что этот нож — изогнутый кинжал Махакалы?
— Теперь я знаю, почему он всегда носит этот ножик, — подумал Цикей Чоклинг».
Пусть мы всегда будем помнить, как нам повезло иметь связь с аутентичной традицией передачи. Пусть будем стремиться встречать таких бесценных Мастеров вновь и вновь во всех своих рождениях.
Сарва мангалам (пусть всё благоприятсвует)!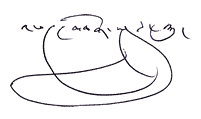 Кьябгӧн Пакчок Ринпоче
---
Español
Samten Gyatso en Zangdok Palri
Queridos amigos que se encuentran cerca y lejos:
Como de costumbre, espero que este mensaje los encuentre bien, sanos y felices. Para este día de Guru Rinpoché, quisiera compartir con ustedes el relato del viaje visionario a Zangdok Palri llevado a cabo por un maestro de nuestro linaje, Tsikey Chokling Rinpoché, reencarnación del mismo Chokgyur Lingpa.
Mi abuelo y guru, Tulku Urgyen Rinpoché, relató esta historia en sus memorias, Esplendor Iridiscente (p.206):
"Tsikey Chokling me contó muchas historias con su estilo realista, sin exageraciones, solo simples hechos.
Al parecer tuvo muchas visiones, ya que me contó varias historias de su visita a la tierra pura de Padmasambhava, en donde incluso conoció al nacido del loto en persona.
Una vez, cuando fuimos de día de campo cerca de un rio, me dijo: 'Dicen que Samten Gyatso es una emanación de Mahakala de cuatro brazos; creo que es cierto.'
'¿Por qué dices eso?' pregunté.
Entonces me contó sobre una visión en la que visitó la Gloriosa Montaña de Cobre, la tierra pura de Padmasambhava. Incluso describió la disposición de las paredes internas y externas. En cada una de las cuatro direcciones del palacio central había una stupa y una de ellas tenía una piedra increíble con un mandala formado naturalmente que representaba a las cuarenta y dos deidades pacíficas talladas en su superficie. Cualquiera que entrara a la Gloriosa Montaña de Cobre tenía que caminar a través de la base de esta stupa, así purificaron sus oscurecimientos cognitivos.
Cuando Tsikey Chokling se acercó a la stupa, llegó a la roca donde estaban las huellas de las manos y los pies de Padmasambhava. Mientras se iba, se dio cuenta de que a la derecha de la stupa había una cueva de cara a la montaña y le preguntó al guardián de quién era esa cueva.
'Esta es la Cueva de Mahakala de cuatro brazos,' respondió el guardián.
'Debo conocerlo' dijo Tsikey Chokling, pero le dijeron que Mahakala no estaba ahí, aunque sí estaba su consorte Düsolma. Al entrar a la cueva vio a Düsolma, la protectora femenina de las enseñanzas; a lado de ella había un asiento de loto vacío.
Cuando Tsikey Chokling miró el asiento de loto, vio allí el cuchillo de Samten Gyatso. A lo largo de su vida, Samten Gyatso llevaba este cuchillo particular. Como era vegetariano, no era la típica daga usada por los Khampas para cortar la carne, sino un cuchillo pequeño que siempre guardaba en su cinturón.
'¡Eh!' exclamó Tsikey Chokling. '¿Qué hace aquí el cuchillo de Samten Gyatso?'
'¿Por qué no miras hacia abajo y ves?' respondió Düsolma.
Mientras Tsikey Chokling se dio la vuelta y miró hacia abajo a nuestro mundo —lo que podía hacer, ya que era una visión—enfocó Kham y vio a la cabeza calva brillante de Samten Gyatso en su monasterio.
'Mahakala de cuatro brazos está ahí,' dijo Düsolma. '¿No lo puedes ver? ¿No sabes quién es?'
Tsikey Chokling escaneó toda la región de Tsikey y el resto del este de Tíbet. Finalmente dijo, 'No veo a ningún Mahakala, solo a Samten Gyatso, el sobrino mayor de Chokgyur Lingpa.'
'Él es,' dijo Düsolma. '¿No sabes que ese cuchillo es el cuchillo curvo de Mahakala?'
Tsikey Chokling pensó , 'Ahora sé porque siempre lleva ese pequeño cuchillo.'
Que siempre recordemos la fortuna que tenemos de estar conectados a un linaje auténtico y aspiremos a encontrar preciados maestros una y otra vez a lo largo de todas nuestras vidas.
Sarva Mangalam,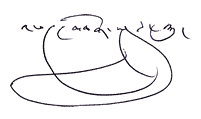 Kyabgön Phakchok Rinpoche
---
ภาษาไทย
ท่านซัมเตน เกียโซในพุทธเกษตรซังดก ปาลรี
สวัสดีกัลยาณมิตรทั้งใกล้และไกล
ข้าพเจ้าหวังเช่นเคยว่าเมื่อท่านทั้งหลายได้รับสาสน์นี้ ท่านคงสบายดี มีความสุข และมีสุขภาพดี สำหรับวันที่ระลึกปรมาจารย์ปัทมสมภพนี้ ข้าพเจ้าอยากแบ่งปันเรื่องราวการเดินทางในนิมิตสู่พุทธเกษตรซังดก ปาลรี ของครูบาอาจารย์ในสายการปฏิบัติของเราเอง คือท่านจิเก ชกลิง รินโปเช ซึ่งเป็นนิรมาณกายของท่านชกจูร์ ลิงปะ
ท่านตุลกุ อูร์เก้น รินโปเช ผู้เป็นทั้งปู่และคุรุของข้าพเจ้าได้เล่าเรื่องนี้ไว้ในหนังสือบันทึกความทรงจำของท่านชื่อ Blazing Splendor (บารมีรุ่งโรจน์) หน้า 206 ดังนี้
"ท่านจิเก ชกลิง เล่าเรื่องนี้ให้ข้าพเจ้าฟังด้วยวิธีเล่าเรื่องที่ตรงไปตรงมา ไม่มีการแต่งเติม มีแต่เรื่องราวที่เกิดขึ้นว่า
"เป็นที่แน่ชัดว่าท่านจิเกมีนิมิตมากมายตามที่ท่านได้เล่าเรื่องราวหลายเรื่องให้ข้าพเจ้าฟัง ถึงนิมิตที่ท่านได้ไปพุทธเกษตรขององค์ปัทมสมภพ ซึ่งท่านยังได้พบองค์คุรุปัทมสมภพด้วย
มีอยู่ครั้งหนึ่ง ตอนที่เราไปเที่ยวริมแม่น้ำด้วยกัน ท่านเล่าให้ฟังว่า "เขาว่ากันว่าท่านซัมเต็น เกียโซ เป็นนิรมาณกายของมหากาลาสี่แขน ฉันมั่นใจว่าเป็นอย่างนั้น"
ข้าพเจ้าถามว่า "ทำไมท่านถึงคิดอย่างนั้นล่ะ"
ท่านจึงเล่าให้ข้าพเจ้าฟังถึงนิมิตที่ท่านได้ไปภูเขาสีทองแดงอันสง่างามอันเป็นพุทธเกษตรขององค์ปัทมสมภพ ท่านยังได้อธิบายแผนผังกำแพงชั้นนอกและชั้นในให้ฟัง ในแต่ละทิศทั้งสี่ของพระราชวังที่ตั้งอยู่ตรงใจกลางจะมีพระสถูปอยู่องค์หนึ่ง ในพระสถูปหนึ่งในสี่องค์นั้นมีหินรูปร่างมหัศจรรย์อยู่ก้อนหนึ่ง ที่มีผิวเป็นมัณฑละที่เกิดเองโดยธรรมชาติของเทพปางสันติสี่สิบสององค์ ใครก็ตามที่เข้าไปในภูเขาสีทองแดงอันสง่างามจะต้องเดินตัดผ่านพระสถูปนี้ เป็นการชำระมลทินทางการรับรู้ให้บริสุทธิ์ด้วย
เมื่อท่านจิเก ชกลิงเข้าใกล้พระสถูปนี้ ท่านมาถึงหินก้อนใหญ่ที่มีรอยประทับฝ่ามือและเท้าขององค์ปัทมสมภพ ตอนที่ท่านเดินออกไป ท่านสังเกตว่าด้านขวาของพระสถูปมีถ้ำอยู่ถ้ำหนึ่งตรงหน้าภูเขา ท่านจึงถามทวารบาลว่าถ้ำนั้นเป็นถ้ำของใคร
ทวารบาลตอบว่า "นี่เป็นถ้ำของมหากาลาสี่แขน"
ท่านจิเก ชกลิงจึงบอกว่า "ฉันต้องเข้าไปพบ" แต่มีคนบอกท่านว่ามหากาลาไม่อยู่ อยู่แต่คู่ปฏิบัติของท่านคือดูโซลมา ท่านจิเกเห็นดูโซลมาซึ่งเป็นสตรีผู้รักษาคำสอน ข้างๆ ดูโซลมามีอาสน์ดอกบัวที่ว่างอยู่
พอท่านจิเก ชกลิง มองไปที่อาสน์ดอกบัวนั้น ท่านเห็นมีดของซัมเต็น เกียโซวางอยู่ ซัมเต็น เกียโซ พกมีดเล่มนี้ติดตัวตลอดชีวิตของท่าน เนื่องจากท่านถือมังสวิรัติ มันจึงไม่ใช่มีดทั่วไปที่ชาวคามป้าพกไว้สำหรับแล่เนื้อ แต่เป็นมีดเล่มเล็กๆ ที่ท่านพกไว้ที่เข็มขัดเสมอ
"อ้าว!" ท่านจิเก ชกลิงอุทาน "ทำไมมีดของซัมเต็น เกียโซถึงมาอยู่ที่นี่ล่ะ"
ท่านดูโซลมาจึงตอบว่า "ก็ทำไมท่านไม่ส่องลงไปข้างล่างดูล่ะ"
ขณะที่ท่านจิเก ชกลิง หันกลับมาแล้วมองลงไปยังโลกมนุษย์ ซึ่งท่านทำได้เพราะนี่เป็นนิมิต ท่านได้เล็งไปที่แคว้นคามและเห็นศีรษะล้านเลี่ยนสะท้อนแสงของซัมเต็น เกียโซขณะที่อยู่ในวัด
ท่านดูโซลมาจึงบอกว่า "มหากาลาสี่แขนอยู่นั่นไง เธอมองไม่เห็นรึ เธอก็รู้จักเขาไม่ใช่หรือ"
ท่านจิเก ชกลิง ส่องดูทั่วบริเวณจิเกและทิเบตตะวันออกส่วนอื่นๆ ในที่สุดก็พูดขึ้นว่า "ฉันไม่เห็นมหากาลาเลย เห็นแต่ซัมเต็น เกียโซ หลานของชกจูร์ ลิงปะ"
"ก็เขานั่นแหละ" ท่านดูโซลมากล่าว "ท่านไม่รู้หรือว่ามีดนั่นเป็นมีดโค้งของมหากาลา"
ท่านจิเก ชกลิง รำพึงในใจว่า "ทีนี้เรารู้แล้วว่า ทำไมซัมเต็น เกียโซ ถึงพกมีดเล่มนั้นตลอดเวลา"
ขอให้เราทั้งหลายได้ระลึกถึงความโชคดีของเราที่ได้มีสายสัมพันธ์ต่อสายการปฏิบัติอันจริงแท้ และขอให้เราตั้งปณิธานให้ได้พบคุรุที่ประเสริฐเช่นนี้ต่อๆ ไปตลอดภพชาติทั้งหมดของเราเถิด
สัพพะมังคะลัง (ขอมงคลทั้งปวงจงบังเกิดมี)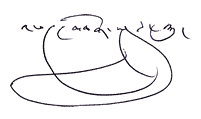 จับกน พักชก รินโปเช
---
Українська
Самтен Ґ'ямцо на Занґдок Палрі
Дорогі друзі, всі, хто поруч чи далеко!
Як і завжди, сподіваюся, що у вас усе гаразд, ви всі здорові та щасливі. В цей день Ґуру Рінпочє хочу поділитися історією про те, як подорожував на Занґдок Палрі у чистому виді́нні один із Майстрів нашої традиції передання — Цикей Чоклінґ Рінпочє, перенародження самого Чокґ'юра Лінґпи.
Мій дідусь та Ґуру — Тулку Урґ'єн Рінпочє – розповів цю історію в своїх мемуарах "Палаюча велич" (с.206 англійського видання Blazing Splendor):
"Цикей Чоклінґ розповів мені чимало історій у властивому йому безпосередньому стилі без жодних перебільшень — самі лише факти.
Вочевидь, він мав чимало виді́нь, оскільки розповів мені кілька історій про те, як він відвідував чисту землю Падмасамбгави, де навіть особисто зустрівся із Лотосо-народженим Майстром.
Одного дня, коли ми були на пікніку біля річки, він сказав мені:
— Кажуть, Самтен Ґ'ямцо є еманацію Чотирирукого Магакали, і я думаю, це досить слушно.
— Чому ти так вважаєш? — запитав я.
Тоді він оповів мені про виді́ння, в якому він відвідав Славетну Міднокольорову гору – чисту землю Падмасамбгави; він навіть описав де там є зовнішні та внутрішні стіни. У кожному з чотирьох напрямів центрального палацу була ступа, і на одній із них був дивовижний камінь із природно сформованою мандалою; на поверхні тієї мандали було вирізьблено зображення сорока двох мирних божеств. Кожен, хто потрапляв на Славетну Міднокольорову гору, мав пройти крізь підніжжя цієї ступи, тим самим очищаючи свої когнітивні затьмарення.
Наблизившись до ступи, Цикей Чоклінґ підійшов до валуна з відбитками долоней та стіп Падмасамбгави. На зворотньому шляху він зауважив, що з правого боку від ступи на схилі гори була печера; тож він запитав сторожа, чия то печера.
— Це печера Чотирирукого Магакали, — відповів сторож.
— Я маю зустрітися з ним, — мовив Цикей Чоклінґ, однак йому відповіли, що Магакали немає на місці, проте там є його дружина Дӱсолма. У печері він побачив Дӱсолму — захисницю Вчень, а біля неї — порожнє лотосове сидіння.
Придивившися до того сидіння, Цикей Чоклінґ побачив на ньому ніж Самтена Ґ'ямцо. Впродовж усього життя Самтен Ґ'ямцо носив із собою саме цей ніж. Оскільки він був вегетаріанцем, це був не звичайний ніж, який носять кхампи для нарізання м'яса, а маленький ножик; він завжди носив його на поясі.
— Овва! — вигукнув Цикей Чоклінґ. — Що тут робить ніж Самтена Ґ'ямцо?
— А ти подивись униз і побачиш, — відповіла йому Дӱсолма.
Коли Цикей Чоклінґ озирнувся та поглянув униз на наш світ (а він міг це зробити, адже це було виді́ння), він придивився до Кхаму та угледів, як у монастирі відблискує лисина Самтена Ґ'ямцо.
— Чотирирукий Магакала он там унизу, — відповіла йому Дӱсолма. — Невже ти не бачиш? Хіба не знаєш, хто він?
Цикей Чоклінґ ретельно передивився весь район Цикею та весь східний Тибет, і нарешті мовив:
— Не бачу жодного Магакали, лише Самтена Ґ'ямцо — внучатого племінника Чокґ'юра Лінґпи.
— Так це і є він, — сказала Дӱсолма. — Хіба ти не знаєш, що той ніж є вигнутим кинджалом Магакали?
— Тепер я знаю, чому він завжди носить той маленький ніж, — подумав Цикей Чоклінґ".
Завжди пам'ятаймо, як нам пощастило мати зв'язок із автентичною традицією передання. Хай ми прагнутимемо зустрічати таких безцінних Майстрів знов і знов упродовж усіх наших життів.
Сарва манґалам (хай усе буде сприятливим),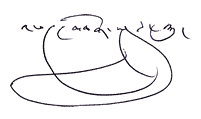 К'ябґӧн Пакчок Рінпочє
---
Việt Ngữ
Tổ Samten Gyatso tại Zangdok Palri
Các Pháp hữu gần xa thân mến,
Như bấy lâu, tôi mong quý vị khoẻ mạnh và an lạc khi nhận được thông điệp này. Vào ngày thánh vía Guru Rinpoche tháng này, tôi muốn chia sẻ với quý vị một ghi chép về chuyến du hành tịnh kiến đến Zangdok Palri của một trong những bậc Đạo Sư truyền thừa của chúng tôi, Tsikey Chokling Rinpoché, tái sinh của chính Tổ Chokgyur Lingpa.
Ông Nội và cũng là Thầy tôi, Tulku Urgyen Rinpoché đã kể câu chuyện này trong hồi ký của mình, Ánh Hào Quang Rực Rỡ (trang 206) như sau:
"Tsikey Chokling đã kể tôi nghe nhiều câu chuyện với sự rõ ràng, không chút ba hoa, không chút màu mè, chỉ nói về người thật việc thật. Dĩ nhiên, Ngài có nhiều linh kiến và đã kể cho tôi nghe nhiều câu chuyện từ những lần viếng thăm tịnh độ Núi Huy Hoàng, nơi Ngài thậm chí đã trực tiếp diện kiến tôn nhan của Đức Liên Hoa Sinh.
Một lần nọ, khi chúng tôi đang đi dã ngoại bên một dòng sông, Ngài đã nói với tôi: 'Người ta nói Samten Gyatso chính là một hiện thân của Hộ Pháp Mahakala Bốn Tay, và tôi cho rằng câu nói đó không sai.'
Tôi hỏi: 'Vì sao Ngài khẳng định như thế?'
Và thế là Ngài kể tôi nghe về một linh kiến khi Ngài viếng thăm Núi Huy Hoàng Màu Đồng Đỏ, tịnh thổ của Đức Liên Hoa Sinh, thậm chí là mô tả cách bố trí từng dãy tường bên trong và bên ngoài. Tại mỗi một trong bốn phương chính của điện báu trung tâm là một bảo tháp (stupa) và một trong số đó chứa một phiến đá kỳ diệu mà trên bề mặt là hình khắc mạn đà la tự sinh tái hiện hình ảnh bốn mươi hai Hộ Phật an bình. Bất kỳ ai tiến vào Núi Huy Hoàng Màu Đồng Đỏ đều phải đi qua nền của bảo tháp này và như thế, được tịnh hoá sở tri chướng.
Khi đến bảo tháp, Tsikey Chokling vào chỗ khối đá có dấu tích tay và chân của Đức Liên Hoa Sinh. Khi sắp rời đi, Ngài chú ý thấy bên phải bảo tháp có một hang động đối diện ngọn núi và Ngài hỏi vị gác cổng đó là hang động của ai.
Vị này đáp: 'Đây là hang của Đức Hộ Pháp Mahakala Bốn Tay'.
Tsikey Chokling nói: 'Tôi phải gặp Ngài,' nhưng được báo rằng Đức Hộ Pháp hiện không có mặt, chỉ có phối ngẫu của Ngài là Đức Düsolma. Bên trong động, Tsikey Chokling diện kiến Nữ Hộ Pháp Düsolma và bên cạnh Ngài là một toà liên hoa để trống.
Khi nhìn xuống toà liên hoa này, Tsikey Chokling thấy con dao của Tổ Samten Gyatso đang nằm trên đó. Suốt cuộc đời mình, Tổ Samten Gyatso luôn đem theo con dao đặc biệt này. Bởi vì Ngài là một người chay tịnh nên đó không phải là một con dao thông thường mà người Khampa hay đem theo để cắt thịt. Đây là một con dao nhỏ mà Tổ Samten Gyatso luôn dắt trong thắt lưng của mình.
Tsikey Chokling thốt lên: 'Ơ này! Tại sao lại có con dao của Đức Samten Gyatso ở đây?'
Đức Hộ Pháp Düsolma đáp: 'Vì sao Ông không nhìn xuống dưới kia mà xem thử?'.
Khi Tsikey Chokling quay lại và nhìn về thế gian này, điều có thể làm vì đang ở trong một tịnh kiến, Ngài nhìn khắp xứ Kham và thấy chiếc đầu trọc óng ánh của Tổ Samten Gyatso trong tu viện. Đức Hộ Pháp Düsolma nói tiếp: 'Đức Mahakala Bốn Tay đang ngự dưới đó. Ông không nhìn thấy Người sao? Ông không biết Người là ai sao?'
Tsikey Chokling quán hết vùng Tsikey và phần còn lại của miền Đông Tạng. Cuối cùng, Ngài nói: 'Tôi không thấy Đức Mahakala nào, chỉ có mỗi Đức Samten Gyatso, cháu ngoại của Tổ Chokgyur Lingpa mà thôi.' Đức Hộ Pháp Düsolma nói: 'Chính là Người đó. Ông không biết đó là chiếc dao cong của Đức Ngài sao?'
'Giờ mình đã hiểu vì sao Ngài luôn đem theo chiếc dao nhỏ ấy,' Tsikey Chokling nghĩ bụng."
Nguyện cầu chúng ta luôn luôn tâm niệm mình có phước báu được kết nối với một dòng truyền thừa chân chính và phát nguyện được liên tục hạnh ngộ những bậc Thầy cao thượng như thế trong mọi cuộc đời.